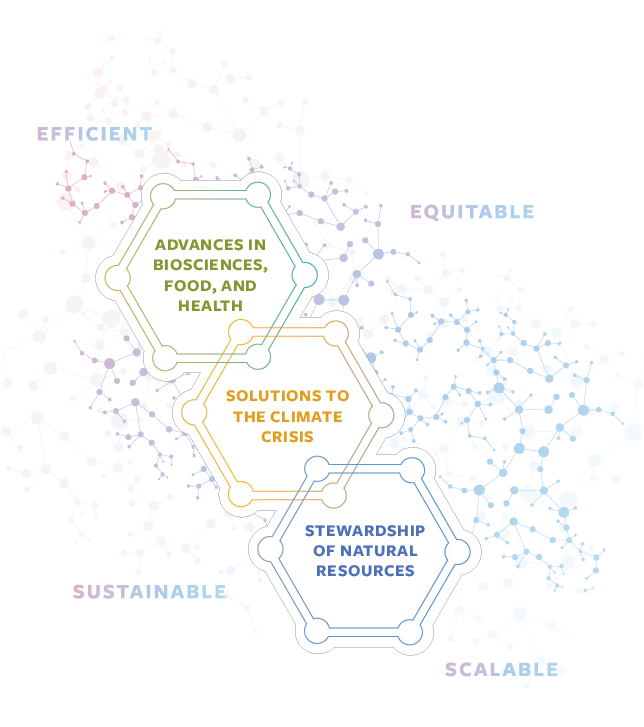 A Call to Action
The Rausser College of Natural Resources Strategic Plan was developed over the course of the 2021-22 and 22-23 academic years and involved a robust community engagement process. We solicited ideas and feedback from staff, faculty, researchers, students, alumni, donors, and other partners and stakeholders. Out of these discussions came a clear vision framework, mission, and set of guiding principles that will anchor and propel the College through the next five years and beyond. All priorities outlined in this vision will advance the future of the College. Initially, we will focus our energy and resources on three key priorities.
Build interdisciplinary science initiatives, with strengthened community engagement and private-public partnerships. 
Improve undergraduate first-year experience and expand discovery opportunities. 
Deepen our diversity, equity, and inclusion commitment and programming. 
Dean Ackerly introduced key highlights from the strategic plan during his spring 2023 State of the College talk. View a recording of the event.