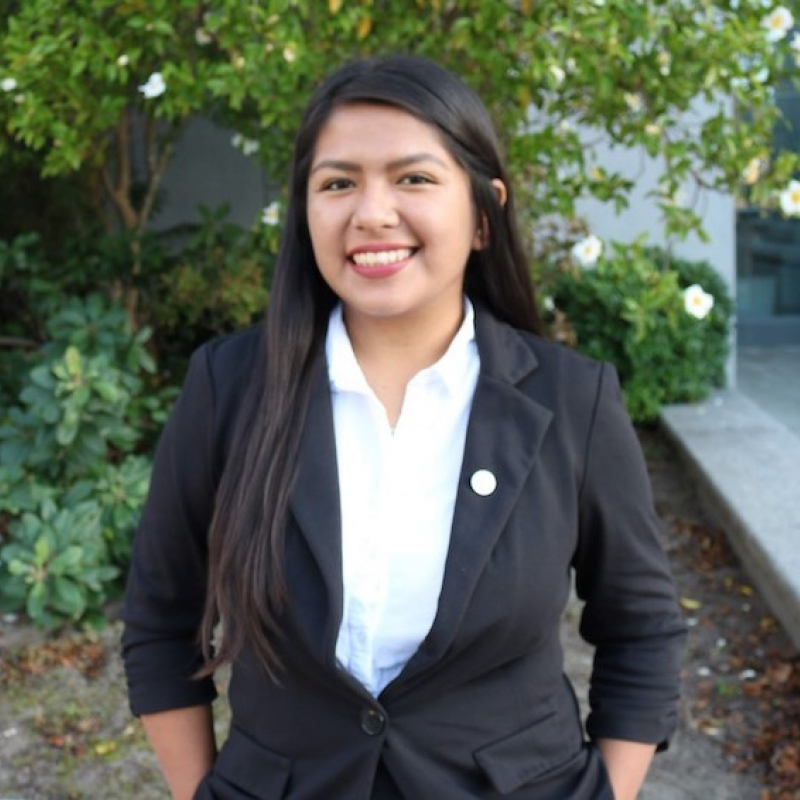 I was born and raised in Santa Ana, a predominantly Latinx city in Southern California. I am a Cal alumna, I received my B.A. in Social Welfare from the College of Letters and Science. Currently I am continuing my studies and earning my M.S. in College Counseling at San Francisco State University.
As a first-generation college student I saw how unjust the education system was to students of color. Students like myself were deprived of academic resources and programs due to insufficient funding. Throughout my undergraduate career I have attempted to give back to my community by working at poorly funded K-12 schools mentoring different types of students ranging from English language learners to foster kids. I have also seen international struggles amongst students during my time interning abroad in Madrid, Spain. As an advisor, my goal is to help historically disadvantaged students navigate the education system by providing them with the necessary resources to succeed. I am also excited to work with students from different backgrounds and experiences!
During my free time I enjoy listening to music, taking walks at the beach and spending time with friends and family.