Congratulations to Dan Willett, Phoebe Gross, and Josephine Lieber on receiving the 2022 Kenneth L. Babcock Prize in Environmental Science.
Established in 1995 in memory of Kenneth L. Babcock by a group of donors including his late widow, Claude Babcock (BA '52 English, MSW '82), and brother Sherman Babcock (BS '41 Soil Science), the prize recognizes exceptional academic achievement by graduating seniors in the Department of Environmental Science, Policy, and Management.
"I endowed the prize to perpetuate Kenneth's legacy, and to give lasting recognition to the Babcock family: a group of truly wonderful human beings," Claude Babcock previously told Rausser College.
Born into a family with a deep-rooted interest in the earth sciences, Kenneth Babcock was a two-time College of Natural Resources alumnus (BS '50 agricultural sciences, PhD '55 soil sciences) and former UC Berkeley professor of soil chemistry. As an undergraduate, he received the University Medal—a recognition presented to the graduating senior with the highest GPA—and was elected to the Phi Beta Kappa honors society.
Kenneth Babcock was an internationally recognized expert in applying thermodynamics to soil systems. He chaired the Department of Soils and Plant Nutrition from 1969 to 1975, and again in 1978; served as associate dean of academic affairs; and was president of the Berkeley chapter of the Association of American University Professors. Following his death in 1981, Kenneth Babcock was posthumously awarded the Berkeley Citation by Provost Doris H. Calloway. 
Claude Babcock enrolled in the School of Social Work at Berkeley after Kenneth's death, earning her MSW the year after his passing. She worked at the Growing Mind School in Berkeley after graduating and later joined California's foster care system as a family reunification therapist. Her passion for helping others did not stop there: in the '90s she taught college level writing to death row inmates at San Quentin Prison, and she was a longtime volunteer and generous donor to the UC Botanical Garden.
Claude Babcock passed away in January 2022. A celebration of life is tentatively planned for summer 2022, after the ongoing COVID-19 pandemic wanes.
"The generosity of the Babcock family in endowing this award is a fitting way to honor Kenneth's longtime commitment to this College," said David Ackerly, Dean of Rausser College. "We are continually appreciative of their commitment to our outstanding undergraduates."
Phoebe Gross, molecular environmental biology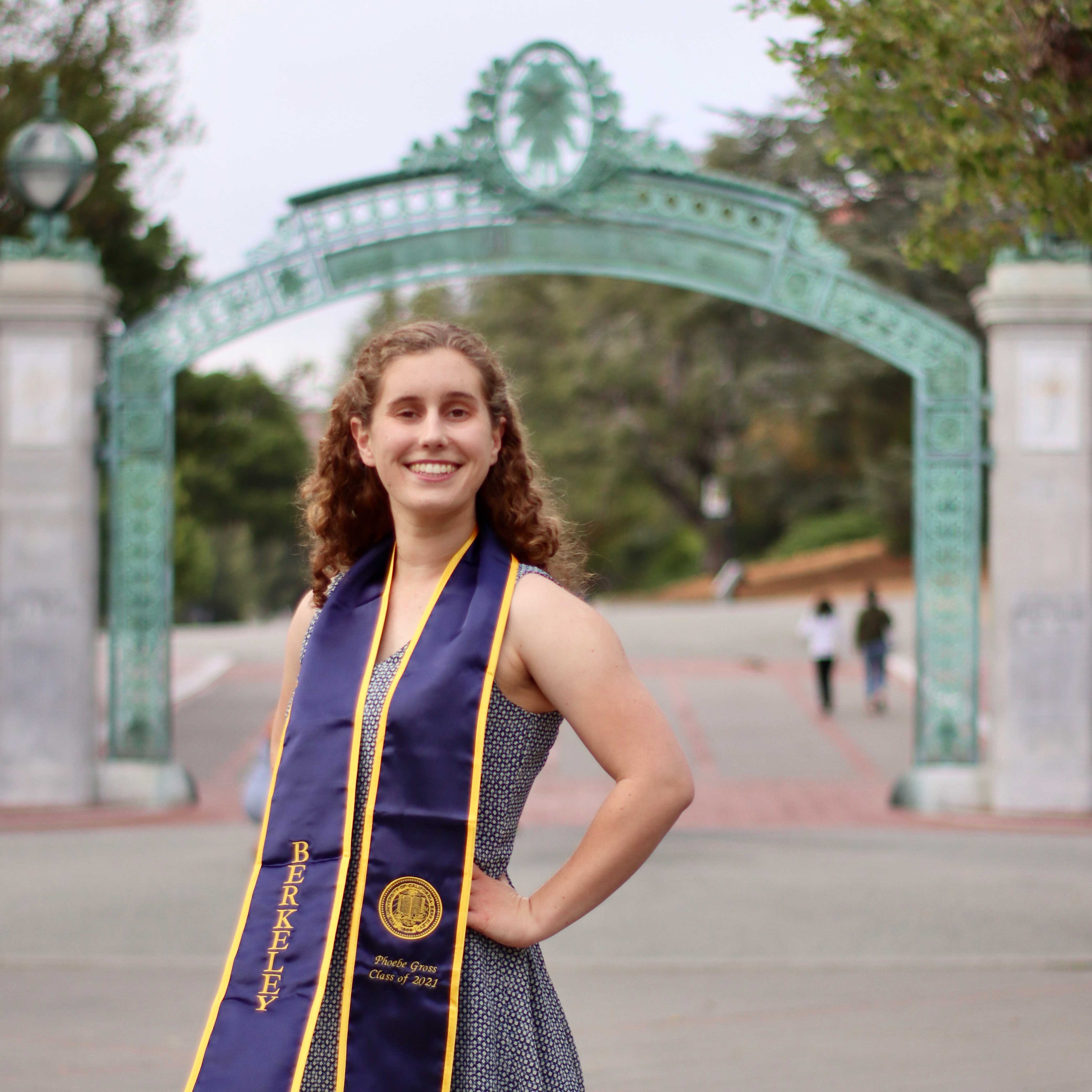 Phoebe Gross credits the Environmental Sciences Student Association with introducing her to research opportunities within Rausser College.
Gross has studied foraging behavior in an endangered Coho salmon population with the lab of Professor Stephanie Carlson, and contributed to research and community outreach efforts on Sudden Oak Death in California with the Berkeley Forest Pathology and Mycology Laboratory led by Matteo Garbelotto.
Last summer, the aspiring freshwater scientist surveyed fish and frog populations across the Sierra Nevada mountains for the California Fish and Wildlife Service. "This job deepened my love for field science, and I learned a lot about the connection between research and resource management," she said.
After graduating, Gross will enter Simon Fraser University as a masters student and join the Salmon Watersheds Lab.
Dan Willett, molecular environmental biology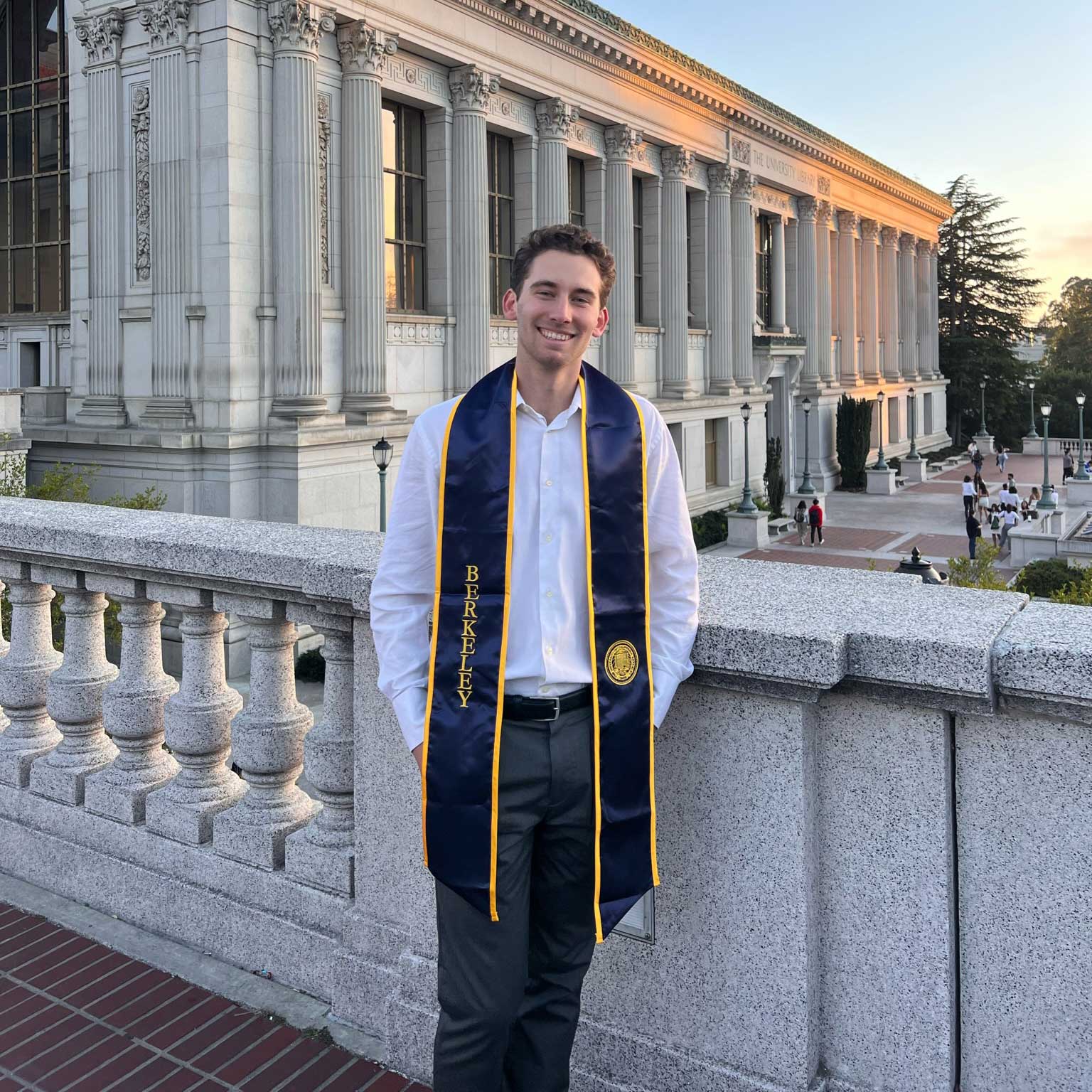 "Truly incredible" is how Dan Willett characterized his time studying environmental science in Rausser College.
From plant physiology and microbiology to geomorphology, Willett's undergraduate research interests largely centered on the interactions between the natural and physical worlds. He is currently studying biogeochemical cycling in California grasslands as an undergraduate researcher in the lab of Professor Whendee Silver.
Prior to joining the Silver Lab, Willett worked with Nick Nidzieko, professor of geography at UC Santa Barbara, and completed class research projects relating to fire ecology, riparian soil carbon, and the biofuel potential of switchgrass. 
He plans to cap his undergraduate studies at UC Berkeley this summer by taking courses in field volcanology from Sicily.
Josephine Lieber, molecular environmental biology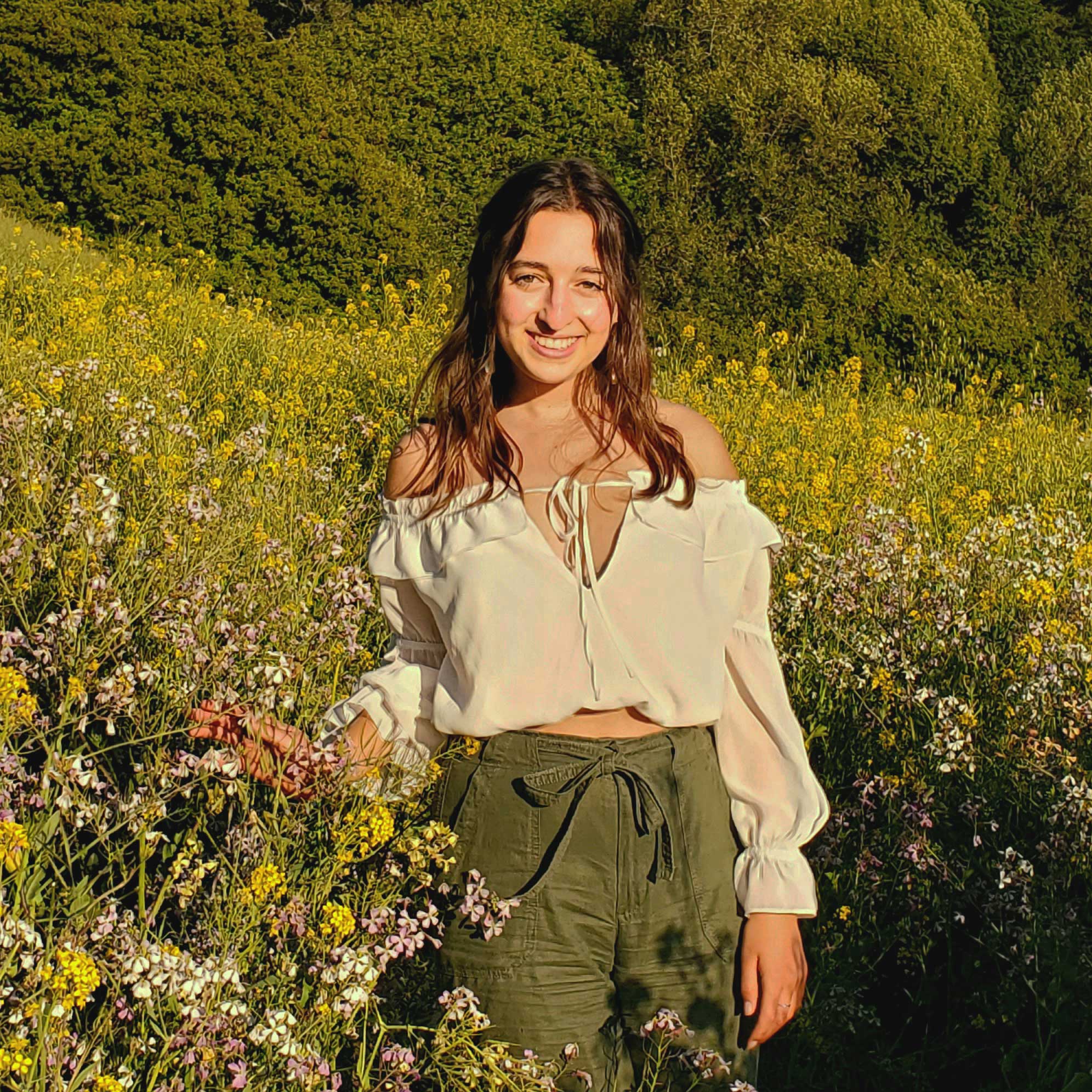 Josephine Lieber hopes to use the education she received at Rausser College to spearhead environmental research while serving as a "liaison of knowledge to the public."
Working with Bay Area Scientists in Schools at Berkeley, Lieber has helped second grade students understand their connection to the environment through activities on ocean food webs and the bioaccumulation of microplastics. She has also interned with the California Collaborative Fisheries Research Program, engaging anglers—a group of people with strong ties to their local ecosystems—on the effectiveness of marine protected areas.
"Just as systems do not move unilaterally in nature, being a liaison involves promoting the flow of information and increasing accessibility in both directions," she said.
She plans to pursue a PhD in marine biology while obtaining her divemaster certification.